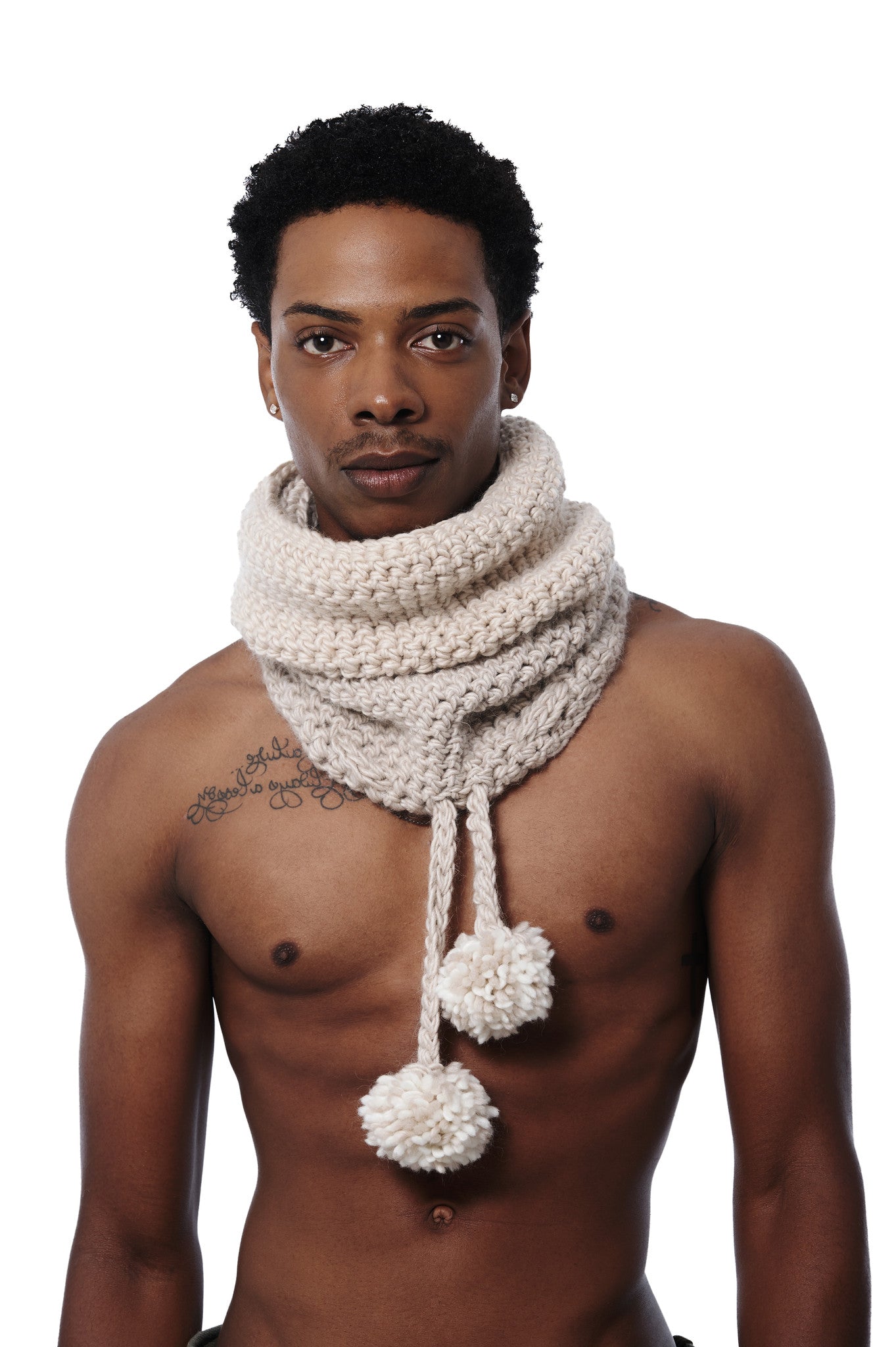 The Dan Snood Scarf or Hat
A necessary accent piece in a soft, luxurious merino wool-kid mohair knit.  Here's to adding to your winter weather arsenal any day of the week.  For a twist on classy, don this versatile winter scarf that is both bold and subtle and goes with most everything. 
The yarn is doubled throughout the scarf making it extra heavy and super warm.
 The scarf is shown in Merino & Kid mohair, but is also available in Baby Alpaca and Mongolian Cashmere.