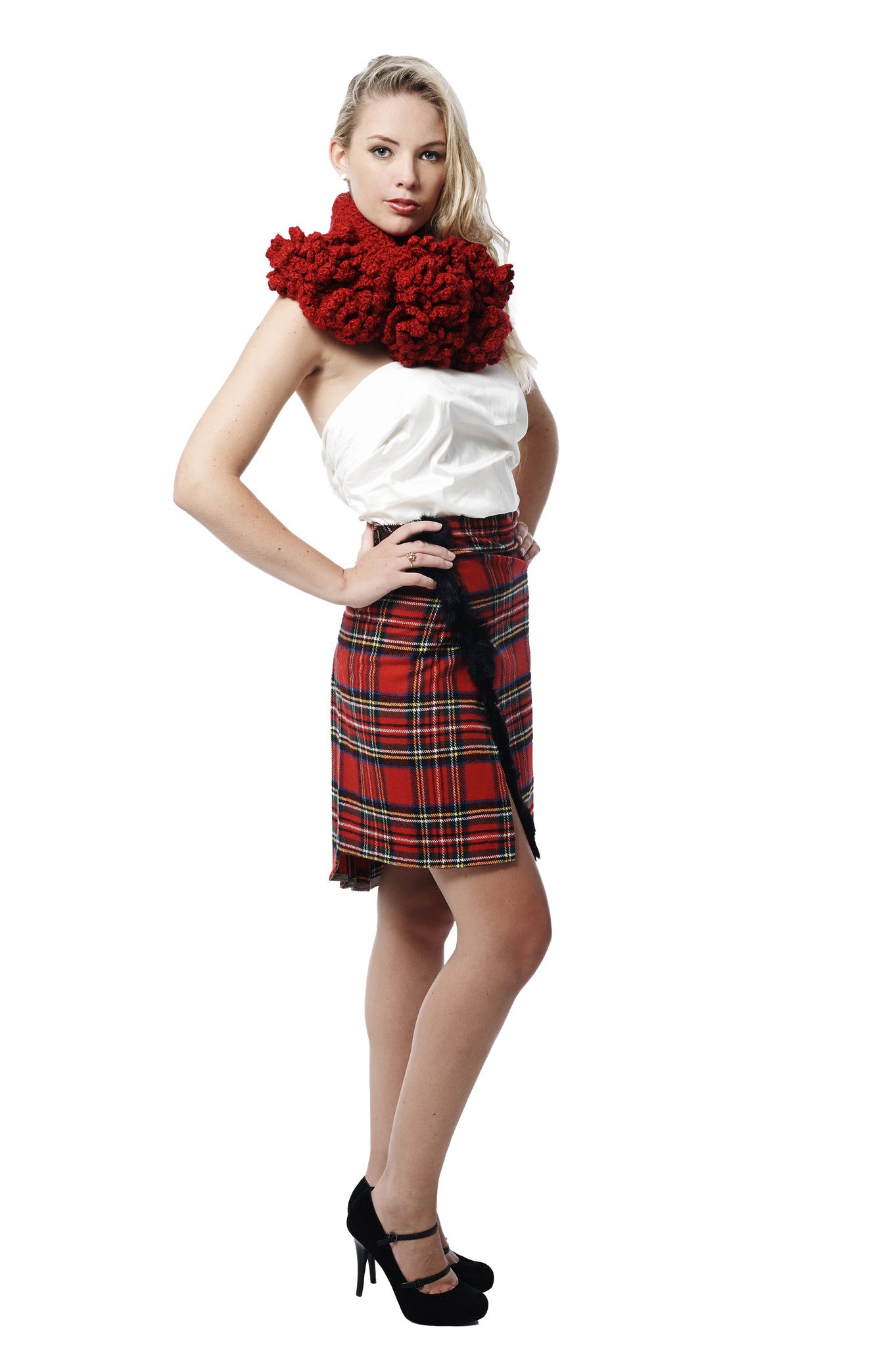 Royal Stewart Kilt/Skirt
The Royal Stewart Kilt with Lamb Fur Embellishments is being modeled by Miss Bermuda 2013 Katie Arnfield. 
Please provide waist, hip and navel to knee measurements when ordering, as kilts are made to order.
Scarves Featured: Coral Infinity Scarves
This Kilt is also available in Gordon Modern, please stare when ordering.
Scarves shown are of the Coral Infinity