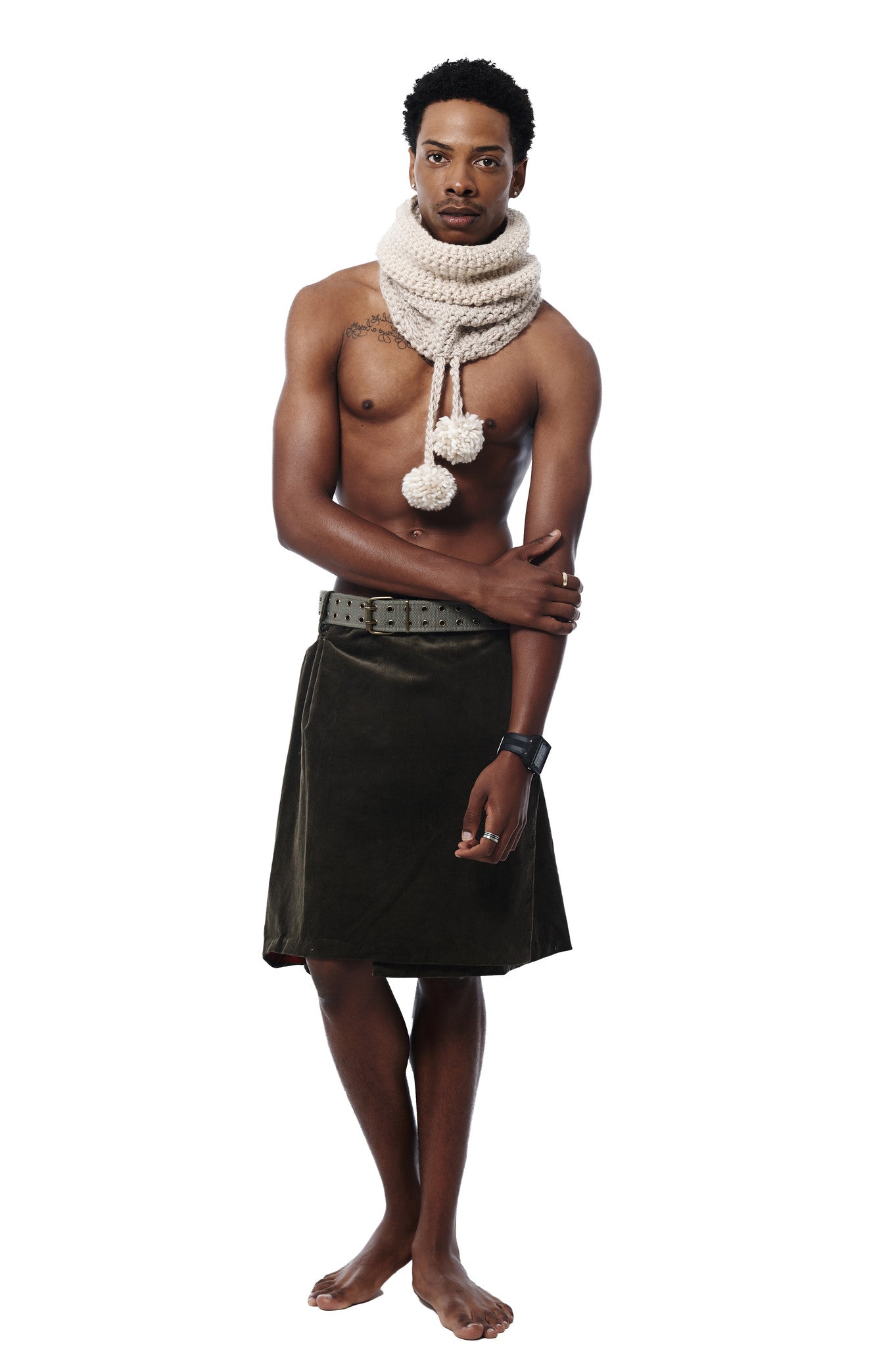 Corduroy Gladiator Kilt
If ever there was a man known as He Man, he'd be wearing this Corduroy Gladiator Kilt.
It offers huge pleats in the rear, a smooth front, belt looks for those who want them and of course there's always the leather straps.
This Bespoke Kilt is made to order to your specific measurements, so please provide waist and from waist to knee lengths.